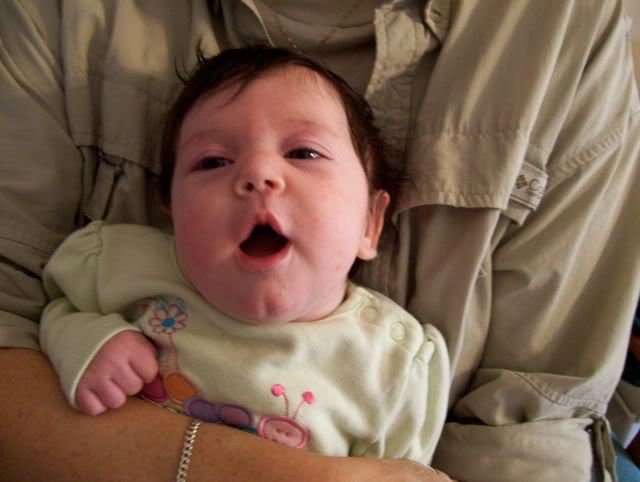 Happy girl is happy.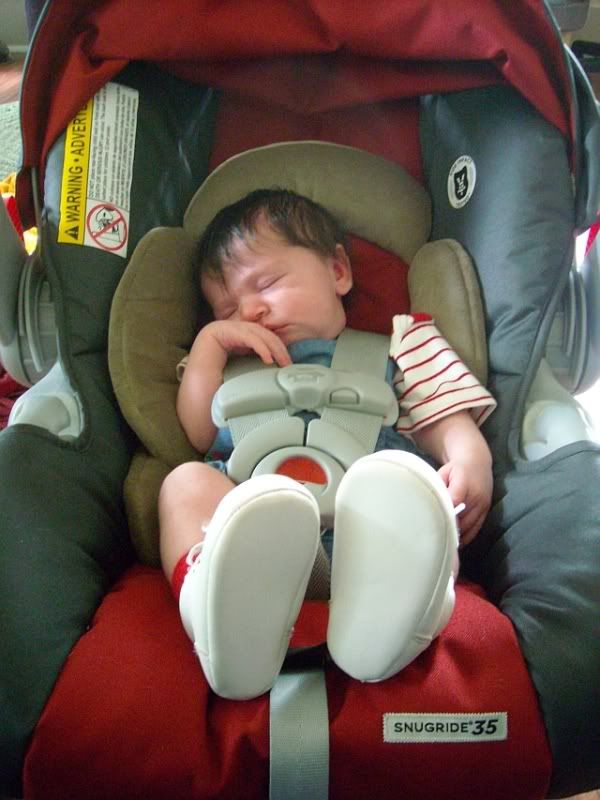 Tired girl is tired.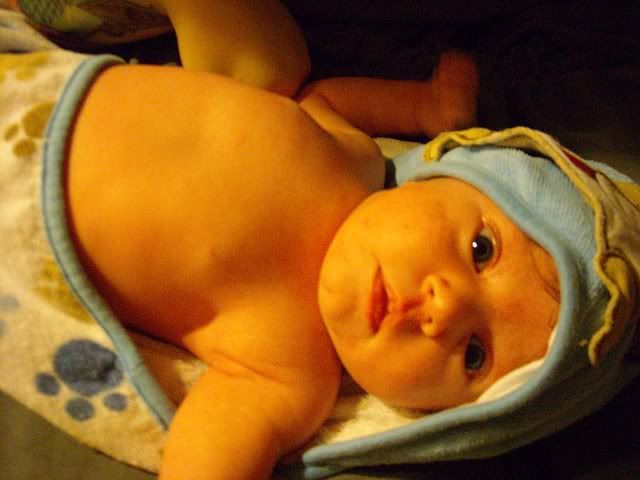 Naked girl is naked!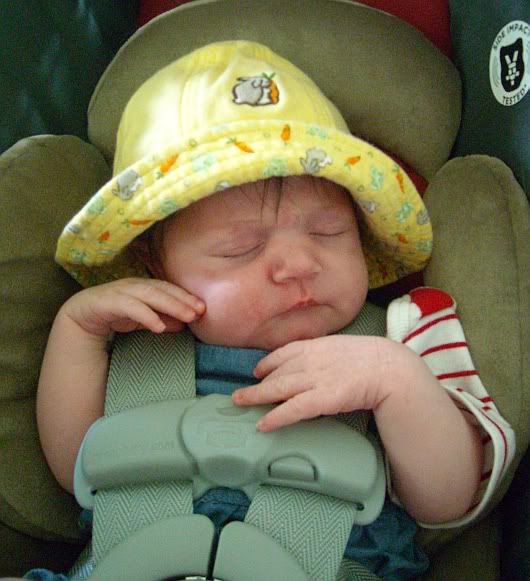 Hat girl is... oh forget it.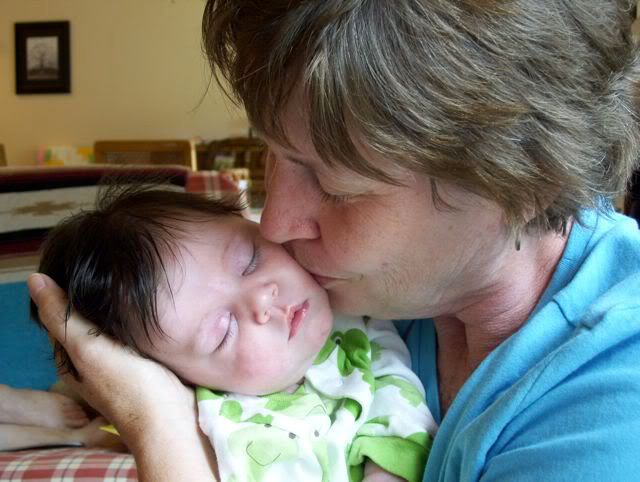 She loves Grandma!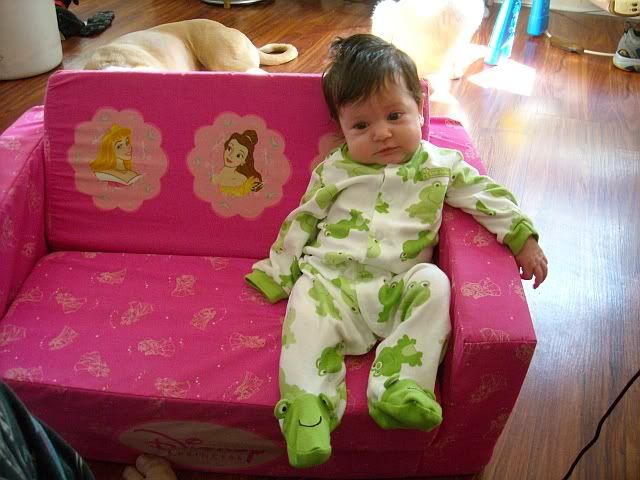 All grown up at 6 weeks.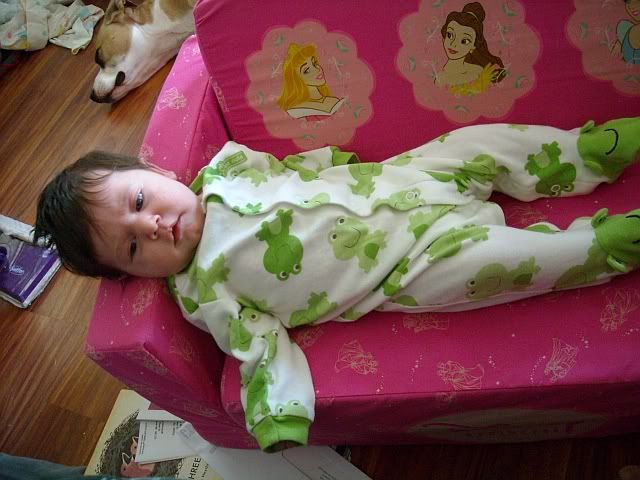 Had to share this on account of the fat pibble head in the background.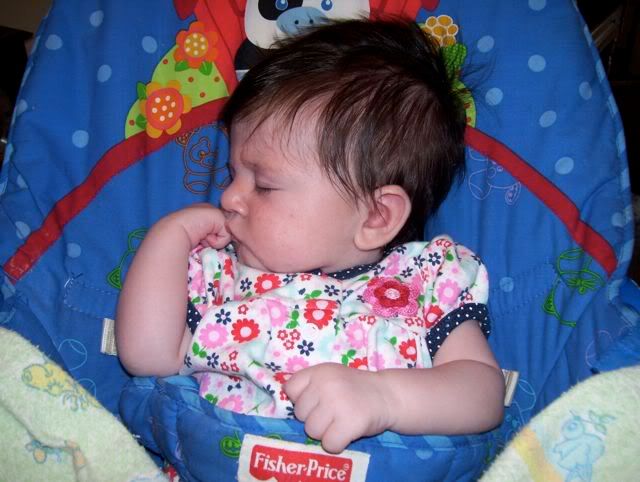 She loves the little rocking chair she has at her grandma's house.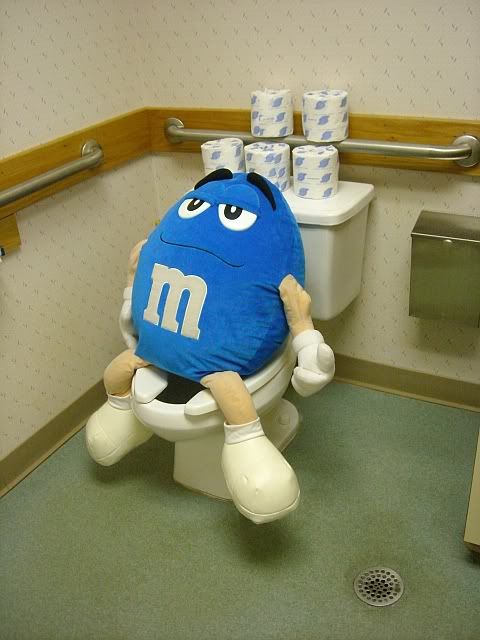 I have no idea how this got on my camera. I suspect it has something to do with what Sheila does at work all day.